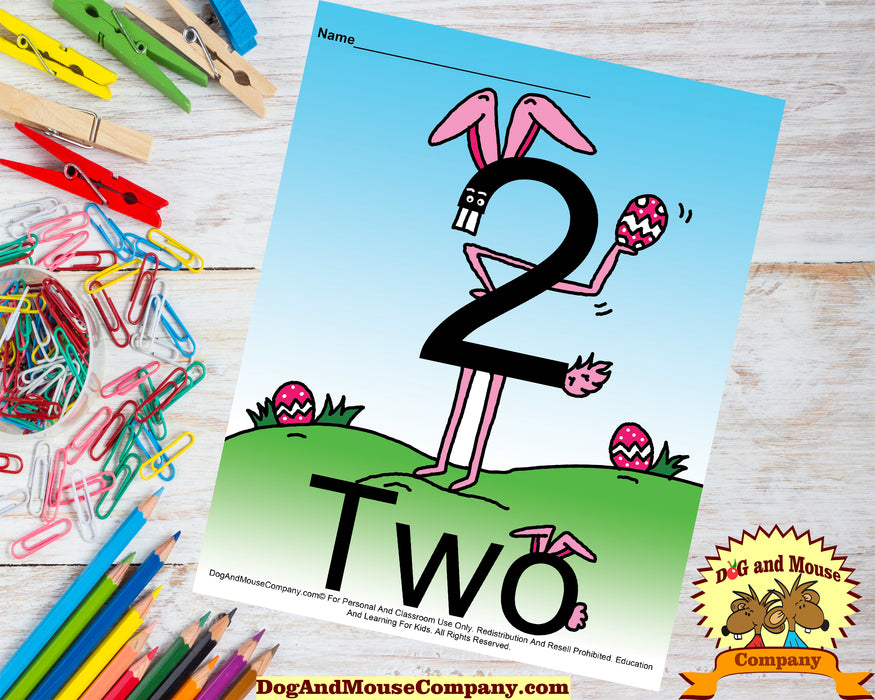 Learn The Number Two Colored Template
Learn the number two with this colored template worksheet  This is a picture of a number two bunny rabbit with Easter eggs. This is a printable JPEG digital download. File size 2.80MB. This worksheet is great for toddlers that are beginning to learn their numbers.

DogAndMouseCompany.com© For Personal And Classroom Use Only. Redistribution And Resell Prohibited. Education And Learning For Kids. All Rights Reserved.