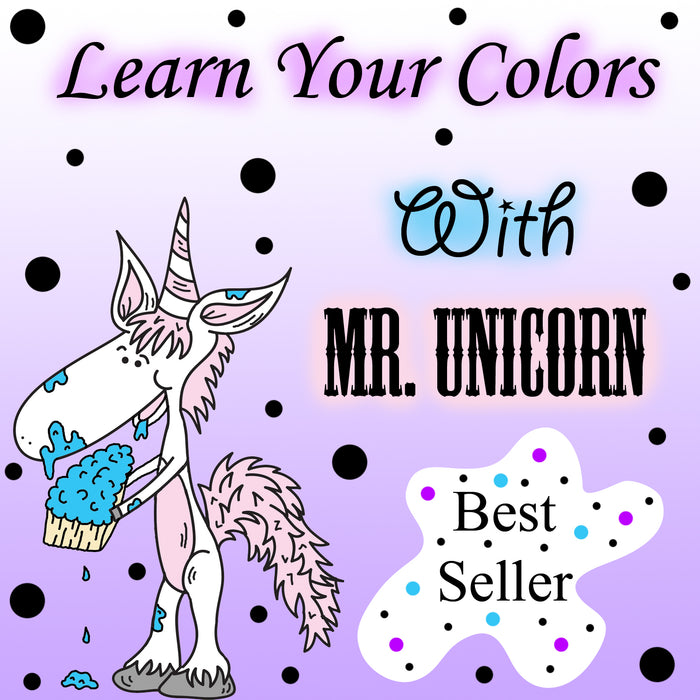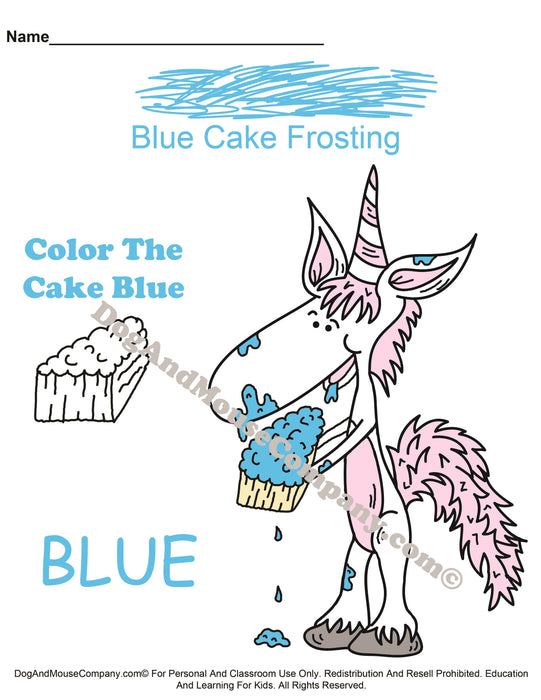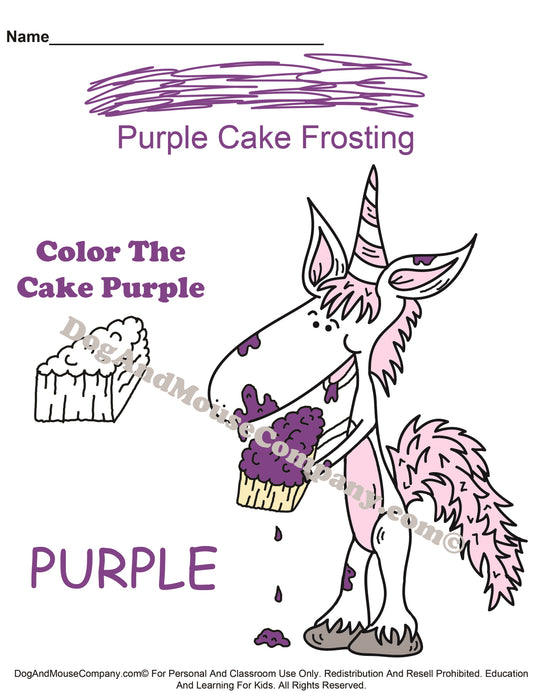 Learn Your Cake Frosting Colors With Mr. Unicorn | Preschool Worksheets
This zip file contains 10 printable worksheets in the colors Red, Pink, Blue, Orange, Black, Brown, Gray, Purple, Green, and Yellow. Each template has a picture of Mr. Unicorn eating cake frosting in all the different colors mentioned. These sheets have a spot for your child to color the cake. 
ZIP FILE SIZE: 21.6 MB Zip File Folder
Once you download this zip file you will need to locate where it went on your desktop or phone and then you will need to UNZIP the file in order to get your files. If you are not sure how to unzip files then please do a google search to get complete instructions.