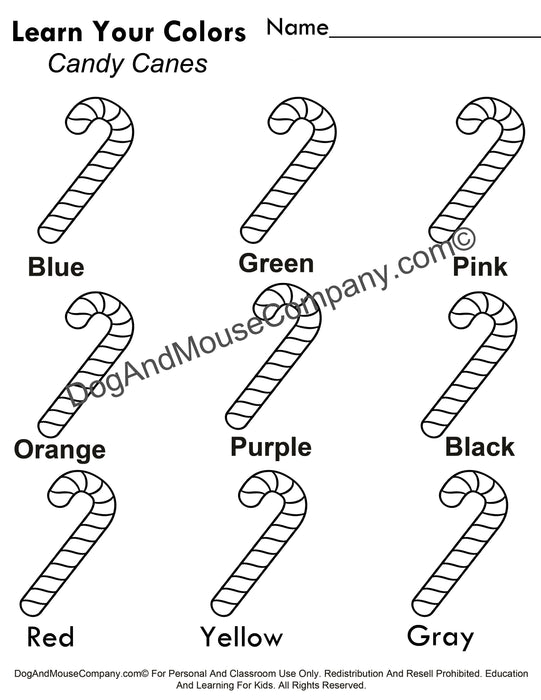 Learn Your Colors Christmas Candy Canes Coloring Page Worksheet Printable Digital Download by Dog And Mouse Company
Learn Your Colors Candy Cane Christmas coloring page worksheet by DogAndMouseCompany.com ©. This is a printable digital download worksheet aimed toward preschool aged children who are beginning to learn their colors. 
DogAndMouseCompany.com© For Personal And Classroom Use Only. Redistribution And Resell Prohibited. Education And Learning For Kids. All Rights Reserved.