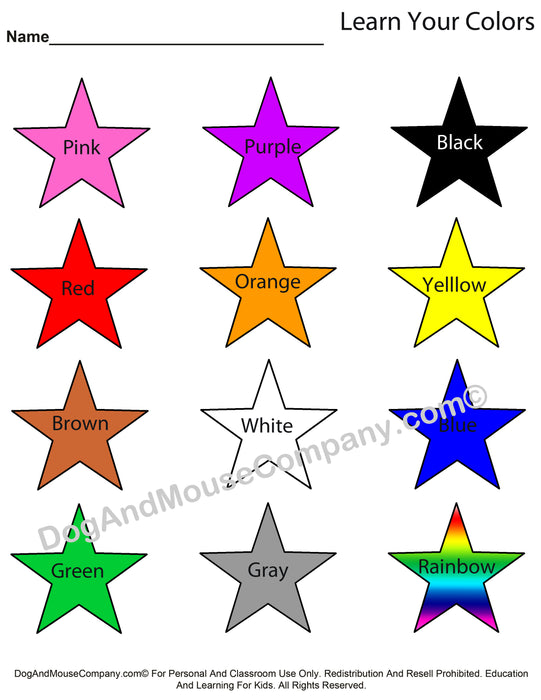 Learn Your Colors Worksheet With Stars Printable Digital Download by Dog And Mouse Company
Learn your colors worksheet with stars by DogAndMouseCompany.com©. This is a printable digital download worksheet aimed toward preschool aged children who are beginning to learn their colors. The star colors are Pink, Purple, Black, Red, Orange, Yellow, Brown, White, Blue, Green, Gray, and Rainbow.
DogAndMouseCompany.com© For Personal And Classroom Use Only. Redistribution And Resell Prohibited. Education And Learning For Kids. All Rights Reserved.