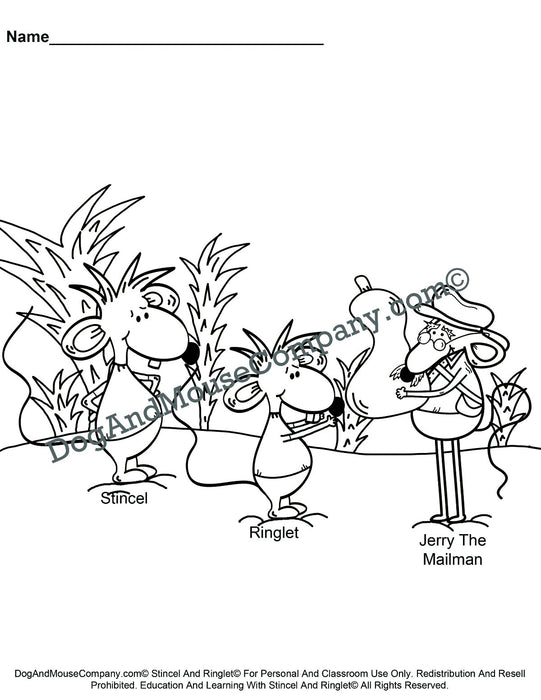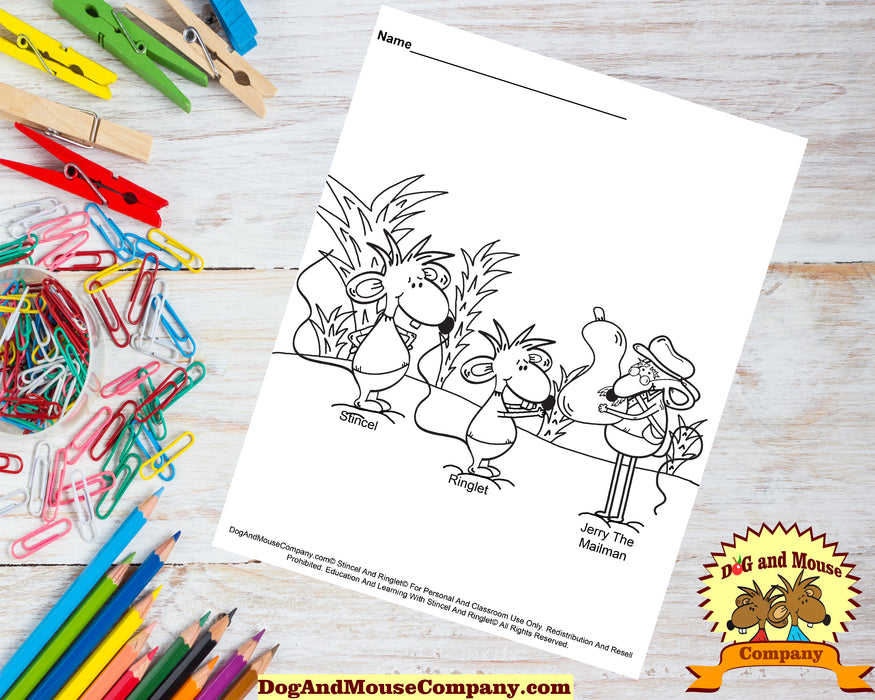 Jerry The Mailman Delivering A Pumpkin To Stincel And Ringlet Coloring Page Printable Digital Download by Dog And Mouse Company
Jerry The Mailman delivering a pumpkin to Stincel and Ringlet coloring page by DogAndMouseCompany.com ©. This is a printable JPEG digital download coloring page for kids to color. 
DogAndMouseCompany.com© Stincel And Ringlet© For Personal And Classroom Use Only. Redistribution And Resell Prohibited. Education And Learning For Kids. All Rights Reserved.