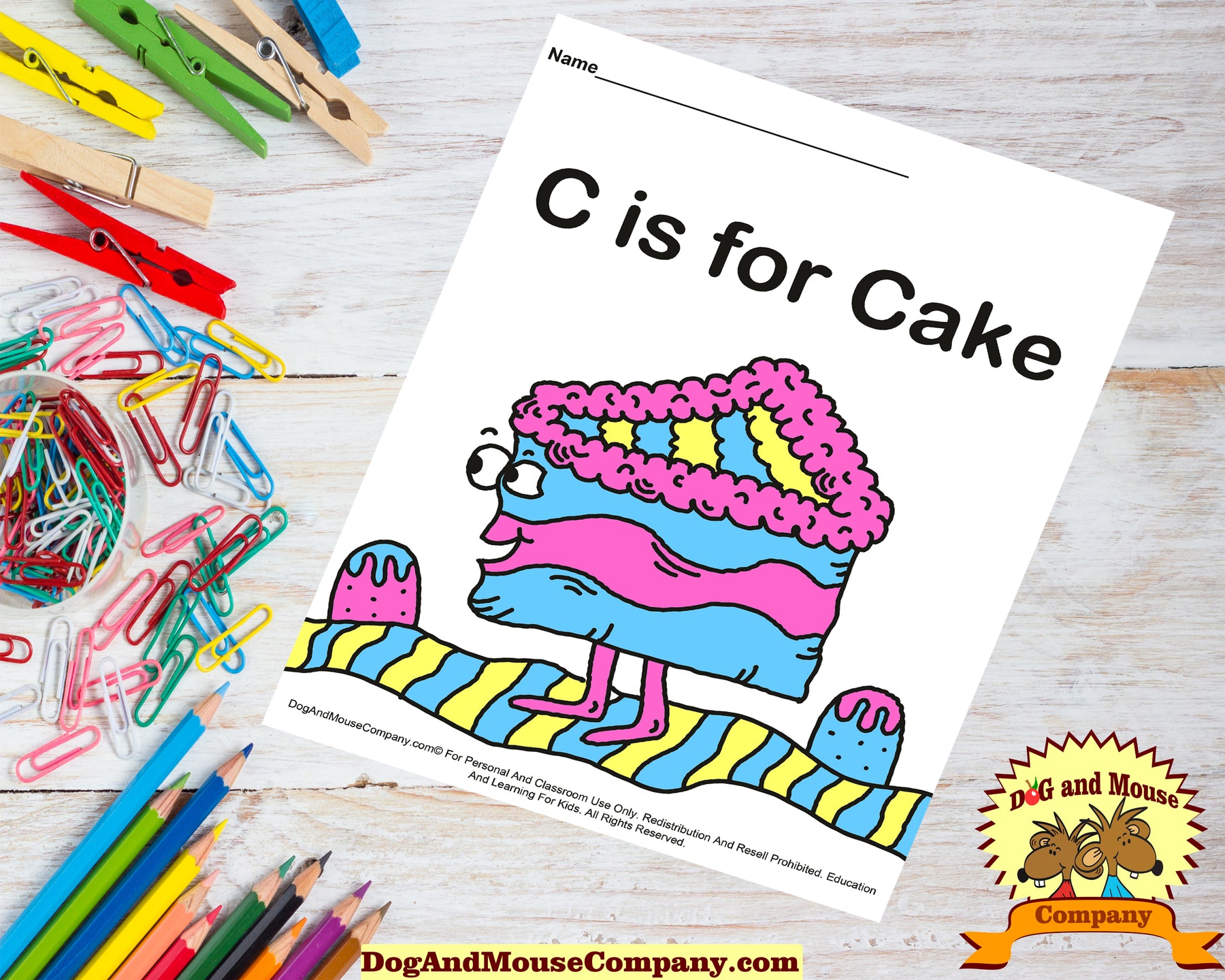 C Is For Cake Colored Printable
 How about this scrumptious looking yummy cake! This yummy cake printable is just what you need if you are helping your child learn their ABC's. Just print this template off and turn this into a lapbook. 
Print this off and let your child paste this onto the front of a manila file folder. You could let them glue down black and white pictures inside the folder that starts with the letter C for instance things like crayons, cupcakes, cows, etc.
You can download this letter C page at this link below.
C Is For Cake Colored Printable

We also have a ZIP file that contains all 26 Colored Alphabet letters for you to print off. Our printable colored alphabet letters come as a digital download. If you are interested in that option then you can download that at this link below.
 
26 Learn Your ABC's Worksheet
From A To Z
What you get:
A Is For Apple
B Is For Bat
C Is For Cake
D Is For Donut
E Is For Egg
F Is For Feathers
G Is For Gumballs
H Is For Hat
I Is For Ice Cream
J Is For Jelly Beans
K Is For Ketchup
L Is For Lemon
M Is For Mouse
N Is For Nap
O Is For Orange
P Is For Pizza
Q Is For Quilt
R Is For Rat
S Is For Snake
T Is For Teddy Bear
U Is For Unicorn
V Is For Volcano
W Is For Wind
X Is For X-ray
Y Is For Yolk
Z Is For Zero
DogAndMouseCompany.com© For Personal And Classroom Use Only. Redistribution And Resell Prohibited. Education And Learning For Kids. All Rights Reserved.