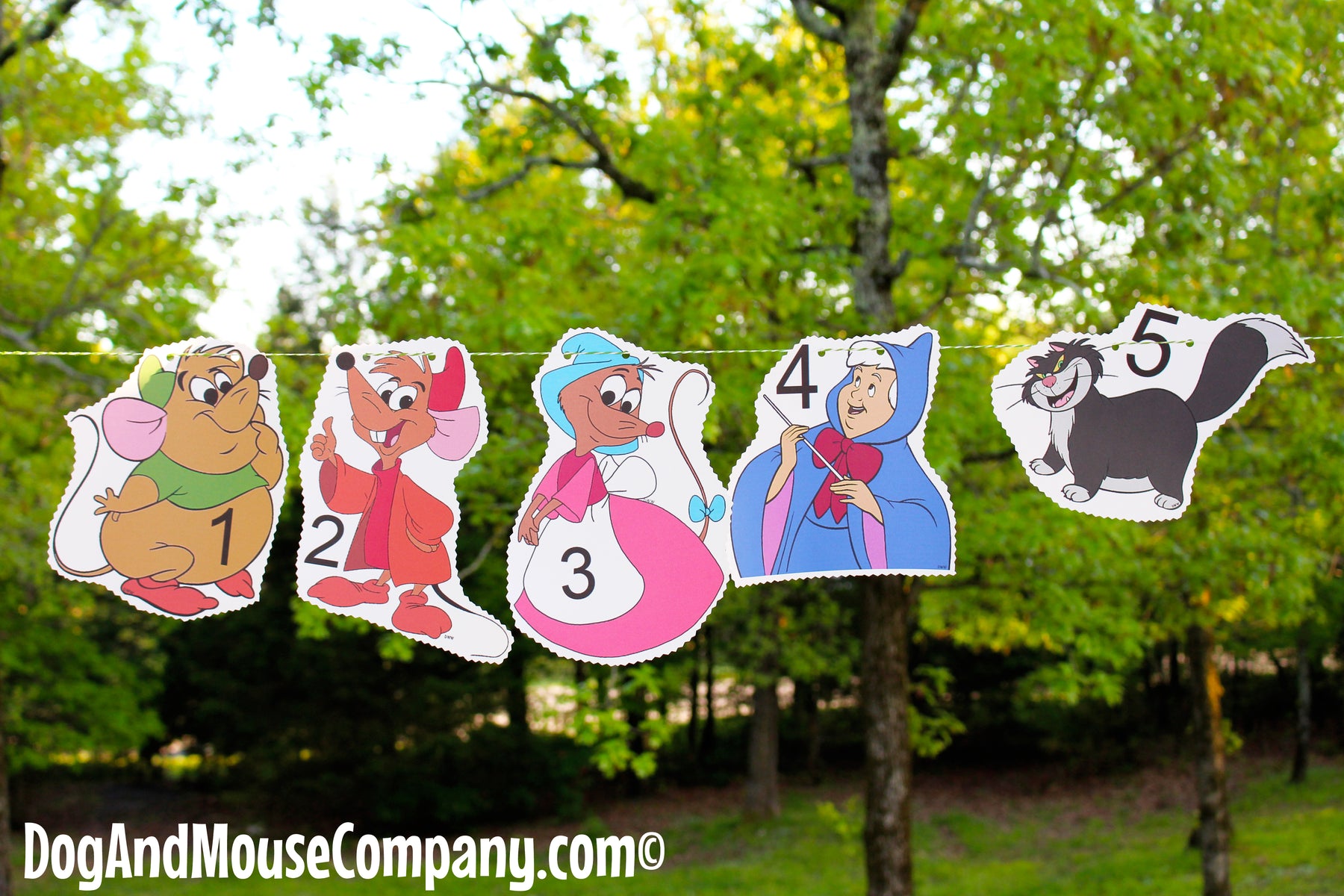 Cinderella Hanging Number Banner DIY Idea For Your Preschool Classroom Decorations
  Cinderella Hanging Number Banner DIY Idea For Your Preschool Classroom Decorations
Here is fun idea that you can do for your preschool or kindergarten classroom. You can make your own DIY hanging banners that teach the kids their numbers or ABC's. I only did 1-5 with these characters but you can do more numbers to make your banner longer.
 I used clipart that I found online through
DisneyClips.com
and just added some numbers to the characters and then printed them out on cardstock. Then I cut them out using decorative cutting scissors that has a unique edge to it when it cuts the paper. Then I used a hole punch and put two holes in each cartoon image and ran some string through it. The ideas are endless of what you could do with this idea. You might want to laminate each one so they last longer.
 This is Gus Gus with the number one.
 This is Jaq with the number two.
 This is Perla with the number three.
 The Fairy Godmother with the number four.
And that ol' naughty Lucifer cat with the number 5.
If you try to create your own DIY number or ABC classroom banner after reading this then please leave us a link in the comments below. We would love to see what you came up with!!!