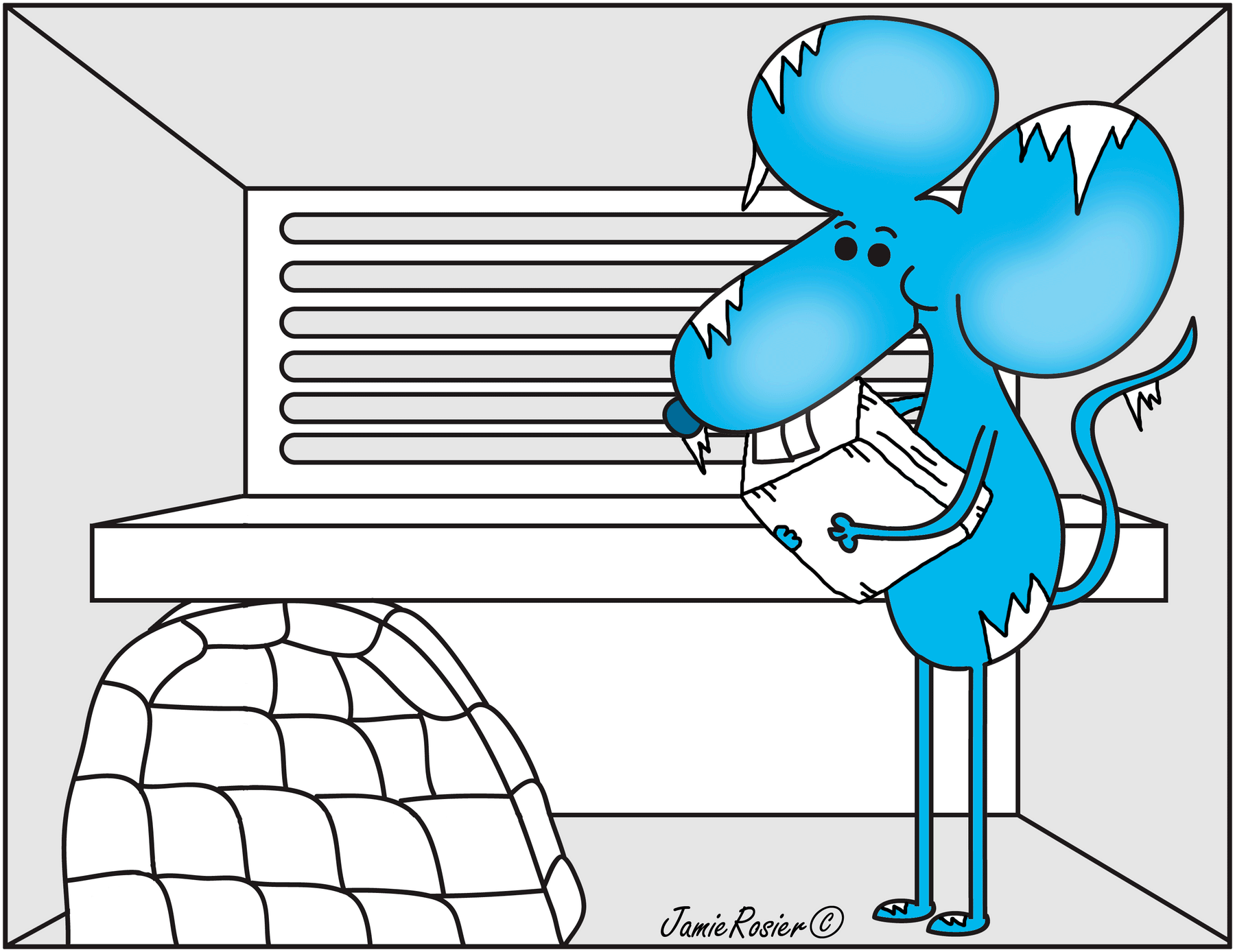 Drip Drop | AKA Freezer Burn | Ice Fanatic With Unique Blood That Won't Freeze
Meet Drip Drop, AKA Freezer Burn. A friend of Stincel and Ringlet and he just happens to have an infatuation with ice. His real name is "Drip Drop" but he prefers to go by the alias "Freezer Burn". He lives in Stincel and Ringlet's office freezer. He occupies his time by constructing things from the ice cubes. He makes some really ugly ice pieces. He tried to build himself an igloo, but it turned out too small for him to fit in. Sometimes he sleep walks in the middle of the night and accidentally leaves the freezer door open and freezes Stincel and Ringlet's office over with icicles. Freezer Burn has unique blood and is unlike any other mouse out there. His blood won't freeze so it allows him to withstand the frigid temperatures.
 Pictured below is a few scenes that Freezer Burn is featured in.