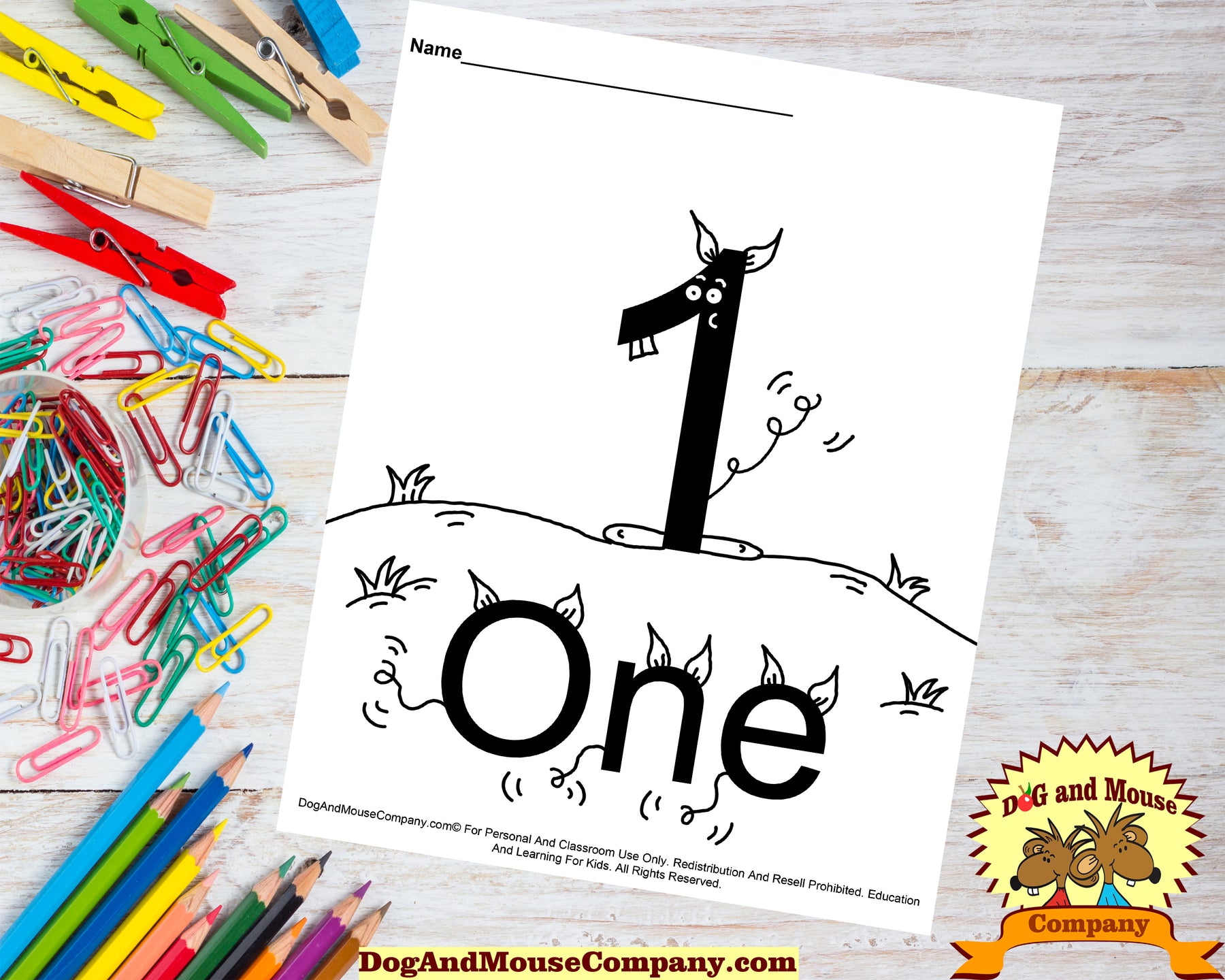 Learn The Number One Coloring Page Preschool Worksheet
Learn The Number One Coloring Page
Is your toddler stating to learn their numbers? Try printing out this fun number bundle zip file that we have came up with. This bundle includes the numbers 1 through 10 and comes in black and white coloring pages and also in colored templates so you can pass out to the kids. A total of 20 pages comes in this download. Each number is featured doing something fun and has been turned into a cute cartoon character.
 You can download the entire zip at this link right here:
You can also download each number worksheet individually in our shop if you only need one number instead. You might also like our
Preschool Worksheets
.