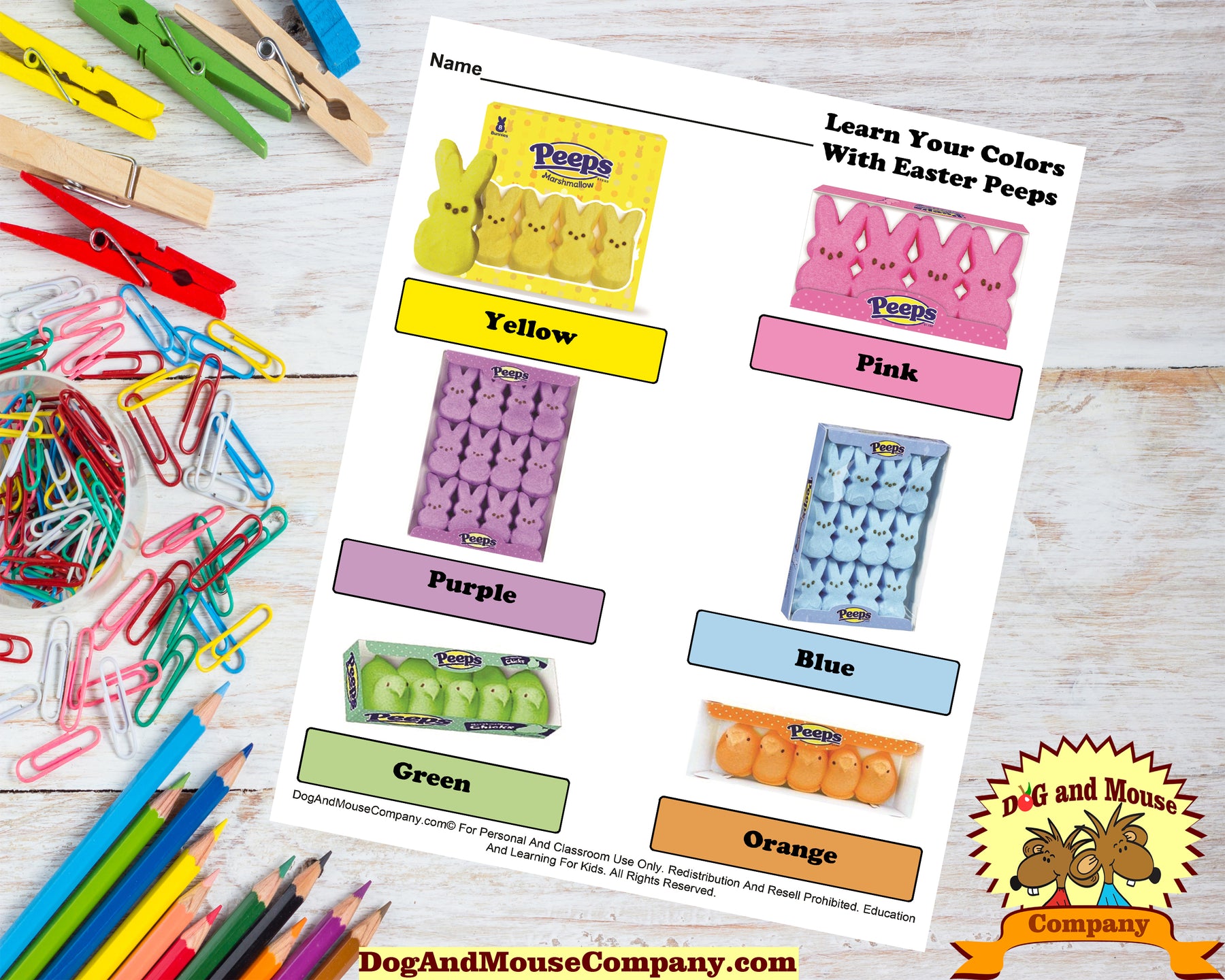 Learn Your Colors With Marshmallow Easter Peeps Candy Preschool Worksheets
Learn Your Colors With Marshmallow Easter Peeps Candy Preschool Worksheets
Easter will be here before you know it and if your looking for a fun preschool worksheet to let your child color on then try this marshmallow Easter peeps learn your colors page. We offer two printables that come in a zip file. Once is colored and the other has black and white boxes for the child to color in. This worksheet is great preschool aged children who are beginning to learn their colors.
This above worksheet is the colored version.
And this worksheet above is the coloring page version so the child can color in the boxes.