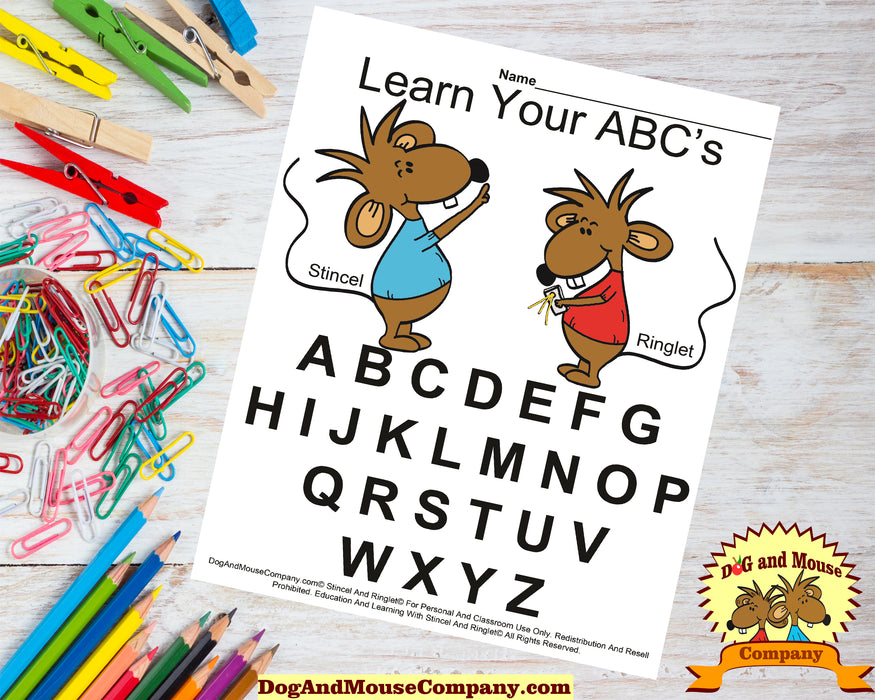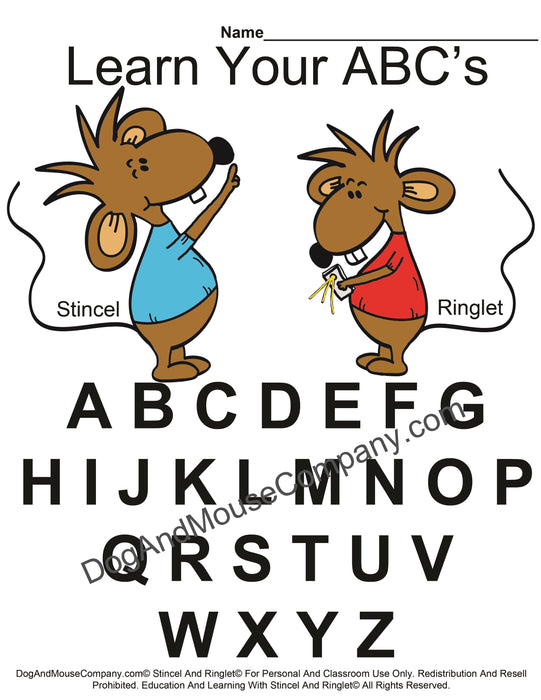 Learn Your ABC's Worksheet With Stincel And Ringlet - Printable Digital Download by Dog And Mouse Company
Learn Your ABC's with Stincel and Ringlet © by DogAndMouseCompany.com ©. This is a printable digital download worksheet aimed toward preschool aged children who are beginning to learn their ABC's. This sheet has the alphabet from A to Z on it.
A B C D E F G H I J K L M N O P Q R S T U V W Z Y Z
Printable worksheet is an 8.5 x 11 JPEG digital download.
DogAndMouseCompany.com© Stincel And Ringlet© For Personal And Classroom Use Only. Redistribution And Resell Prohibited. Education And Learning With Stincel And Ringlet© All Rights Reserved.